Lazy Sunday - Lazy Monday
Special Offer from Sunday to Tuesday
2 Overnightstays in a Comfortroom
2 x served "Etagerenfrühstück" in our Restaurant from 8:00 to 10:00 o'clock
2 x 3-Course-Dinnermenues at Sunday- and Mondayevening
hotelowen Bicycles are waiting for you tor a nice ride
Price per Person in a Comfort-Double-Room € 171
Price per Person in a Comfort-Single-Room € 189
Comfort-Double-Room as a Single-Room € 221
R(h)eine Lebensfreude geniessen...
enjoy 3 romantic days the the historic landscape Free Staat Bottleneck
2 Overnightstays in a Comfortroom
2 x served "Etagerenfrühstück" in our Restaurant from 8:00 to 10:00 o'clock
1 Buch "Der historische Freistaat-Flaschenhals" (1. Auflage)
1 Dinner-Menue in our Restaurant on your Journey day
1 romantic Rivercrouse along the valley of Loreley
hotelowen Bicycles are waiting for your for a nice ride
Price per person in a Komfort-Double-Bedroom
3 Days from Sunday to Friday € 170
3 Days over a weekend or holyday € 190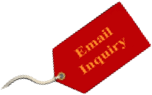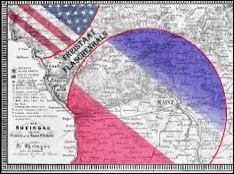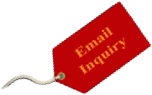 SUNDAYS
SHOULD COME
WITH A PAUSE
BUTTON!
ARRIVE, ENJOY, LET YOUR SOUL RELAX...
Bed & Bike
Enjoy the Heritage of the Upper Middle Rhine Valley from a other Perspective!
Performance:
5 Overnight accommodation in a Comfort-Double-Bedroom
5 x pleasand served Etagerenbreakfast in our Restaurant
hotelown Bycicles for a ride near the river Rhine
Price per Person in a Comfort-Double-Bedroom
6 Days from Sunday to Friday € 220
6 Days over a Weekend or Holydays € 250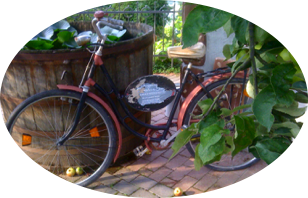 Joie de vivre of Rhine...
enjoy 3 romantic days in the Valley of Freestate-Bottleneck
Performance:
2 Overnightstay in a Comfort-Double-Bedroom
2 x pleasand served Etagerenbreakfast in our Restaurant
1 Menue of Joie de Vivre in our Restaurant at your day of arrival
1 romantic Riverboat-Cruise through the valley of Lorelei
hotelown Bycicles for a ride near the river Rhine
Price per Person in a Comfort-Double-Bedroom
3 Days from Sunday to Friday € 170
3 Days over a Weekend or Holydays € 190